Project Learning Tree's award-winning early childhood materials help you bring nature into the classroom and safely take your young learners outdoors, whether you live in an urban, suburban, or rural community.
PLT's Environmental Experiences for Early Childhood guide recieved a Teachers' ChoiceSM Award for the Classroom from Learning® Magazine.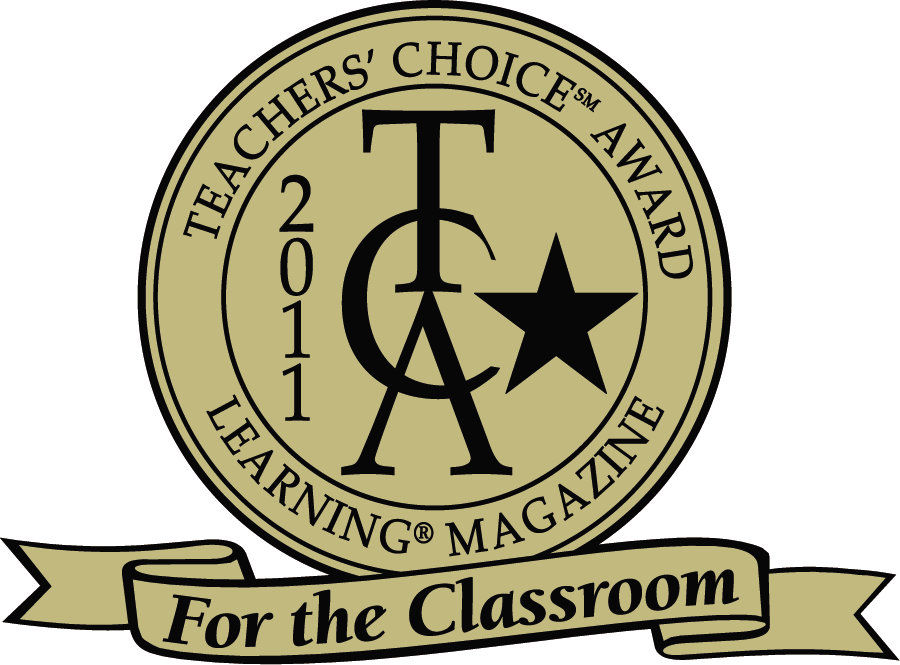 Developed in conjunction with preschool educators and early childhood specialists, PLT's Environmental Experiences for Early Childhood guide is specifically designed for educators who work with children ages 3 to 6.
The activities help teach reading, writing, science, math, and motor skills to young learners.
The activities meet early childhood learning standards. They are correlated to the National Association for the Education of Young Children (NAEYC) Standards and Head Start Child Outcomes Framework.
The activities received a Teachers' Choice Award for their exceptional quality and outstanding performance in the classroom.
1. PLT's Environmental Experiences for Early Childhood Activity Guide
This 116-page guide is available as a print guide or downloadable PDF. It includes:
Over 130 experiences that engage young children in outdoor exploration and play
Ideas for creating 6 different Learning Centers in your classroom
Review PLT's website for more information about the activities and topics:
Exploring Nature with Five Senses
Meeting Neighborhood Trees
Experiencing Trees Through the Seasons.
Songs from children's musician Billy B. Brennan accompany some of the activities and are designed to encourage children to sing, dance, and move.
Downloadable music files (MP3 format) are made available with any purchase
An accompanying music CD is included with the purchase of a print guide
2. Online Professional Development Course
5 coursels (each a 20–30-minute learning experience)
Simulations and videos that model PLT's Early Childhood activities
Exercises and worksheets to help you plan and facilitate Group Experiences with your early learners
Tips to maximize young children's use of the Learning Centers
The online course can be completed in your own time, wherever you are, as long as you have internet access. The complete course is approximately 3 hours.
Review this course Welcome Letter for more information about the online workshop.
Continuing education credits and state-specific supplemental resources are offered in some states. For more information, contact your State PLT Coordinator.
Here's what a few teachers who have completed the online workshop have said:
"Well presented, well organized, clear and easy to follow with lots of wonderful ideas and opportunities!"
"The online course is very helpful. I learned different activities and ideas to implement activities in all areas of development and bring nature in to the class. The worksheets along with the book and the other resources are very helpful. I definitely will recommend the online workshop to other colleagues and friends." -- Perla Manquero Perez, Early Childhood Educator, Colorado
"PLT gave me many ideas for how to make learning fun and engaging for young children and showed me the importance of outdoor play as well as how to bring outdoor play indoors."
"This was a great way to receive the training. I was able to complete it at my own pace. The activities also helped me to engage with the materials and have action steps for my classroom." -- Jennifer Snodgrass, Early Childhood Educator, District of Columbia
PLT Professional Development
Did you know? PLT's 50-state network offers educators both in-person and blended professional development that is planned and conducted by locally trained facilitators and customized for specific grade levels, topics, outcomes, and teaching situations. Learn more at www.plt.org/trainings/attend-a-training.
All prices include shipping & handling.
If you are a teacher, librarian, or administrator looking to place an order with a purchase order, please contact PLT's Sales & Marketing Coordinator at PLT@forests.org.